Business Directory
Northford Ice Pavilion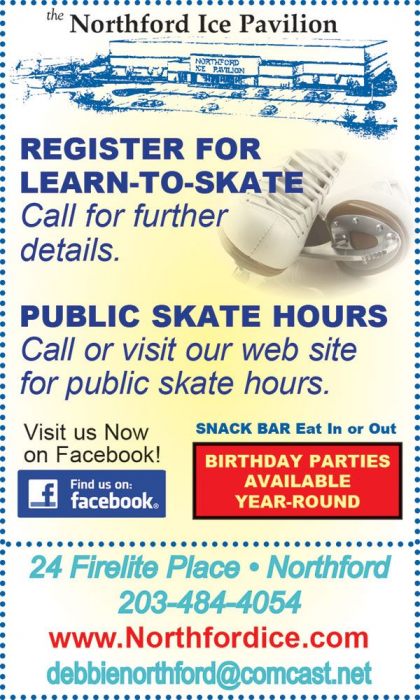 The Northford Ice Pavilion has been the home for Ice Hockey and Figure Skating since September 1998.

The Northford Ice Pavilion is the perfect place for all your skating needs. We offer lessons

for all ages as well as Public Skating.
Our Learn to Skate Program is open to all girls and boys ages 3 and up. Adult classes are also available. Classes are held on Fridays ,Saturdays & Mondays.  Our Learn to Skate Program includes a 25 minute private group lesson along with a 30 minute supervised practice time.
Each session runs for 8 weeks. Teachers are always available after class to speak to you regarding your child's progress.
All members of our Learn to Skate program must register with Learn To Skate USA prior to registration.

The facility is also available for birthday parties and other celebrations.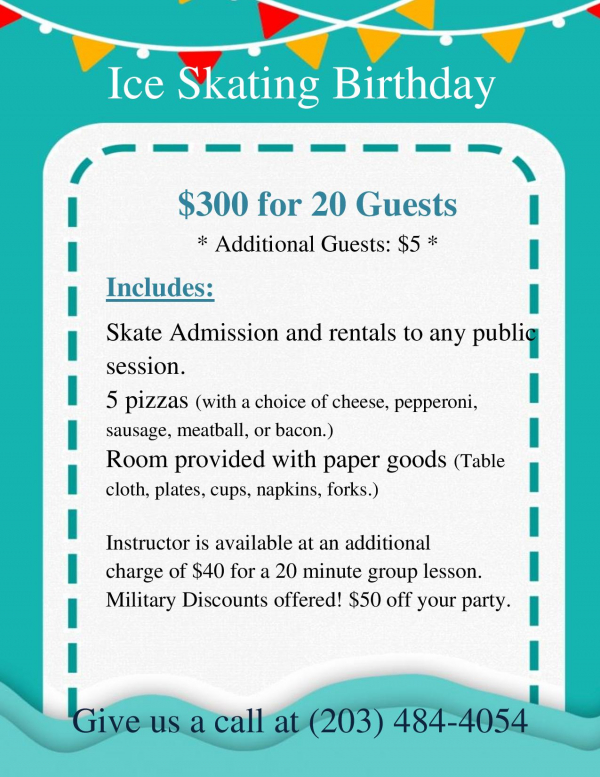 Categories:
Activities & Entertainment, Back-to-School, Educational & Enrichment Programs, Party Resources, Skating, Sports/Health/Fitness, Summer Camps, Summer Family Fun, Winter Fun