BLOG
October 25, 2017
Pine Mountain
Fall is finally here which means it's time to grab your favorite sweater and enjoy cozy moments with your family and Pine Mountain – the makers of firelogs and firestarters – can help. Picture this fireside moment: kicking back in your fuzzy socks, drinking hot chocolate or tea from a warm mug, relaxing by the fire with your family on a crisp fall day, and watching your favorite shows in your pajamas. Relaxation, happiness, and nostalgia. All feelings Americans say they experience while sitting fireside according to a recent survey from Pine Mountain. This fall, grab the kids and cozy up with Pine Mountain and their specialty fire logs that smell like coffee and Christmas trees. These are amazing!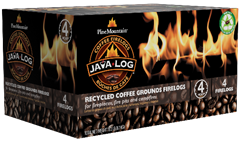 Pine Mountain® Java-Log® 4-Hour Firelogs
Inspired by nature, with a commitment to sustainability, Pine Mountain Java-Log is the only firelog made from recycled coffee grounds. The Java-Log firelog burns bright, for a brilliant, aromatic fire the whole family can enjoy. Mess free – just light the wrapper and enjoy.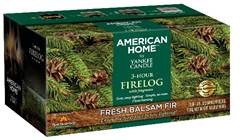 American Home™ by Yankee Candle® Fresh Balsam Fir Firelogs
Enjoy the scent of Fresh Balsam Fir in your home with this fragrant firelog. With its 3-hour burn time you can enjoy the fresh scent any time of the year. Mess free – just light the wrapper and enjoy.
BACK TO BLOG