BLOG
November 25, 2022
How I Escaped the Corporate Rat Race--and Became a Goat Farmer!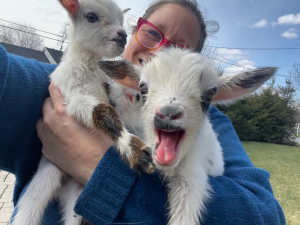 In the mid-1990s, I lived and worked in New York City. It was the start of the software explosion and the dot-com era. I worked in sales and marketing, where I sold everything from software insurance services to pharmaceutical marketing business solutions. I even peddled an artist's wood veneer invention! I had a long career and gained lots of experience. I had my share of wins and losses, successes and failures.
In 2017, my family and I moved to the old farmlands of rural Connecticut. One of our neighbors raised goats and I was often there for their births. I fancied myself a "kid wife" and relished the opportunity to help in these tiny miracles. To clean a newborn goat and watch it struggle to stand on its wobbly legs for the first time was a peak life experience for me. It wasn't long before we adopted our own first goat – Lambchop, a.k.a. Lambie our O.G. (Original goat). But because goats are herd animals and become very stressed when they are by themselves, we quickly added a second goat. From there, it wasn't long before I was delivering my own goat kids!
By late 2018, my second marriage had fallen apart and we moved to a farm with 10 acres of open fields stretching out behind our house. Our little herd of goats lived the best life. They slept on our stoop or the back porch during warm nights. They browsed the yard's perimeter and grazed in the hayfields out back. We lived in goat heaven.
When Covid hit the United States at the start of 2020, my division was dissolved just as the whole world began to shut down. It was a terrible time for anyone seeking employment, especially an executive level position. As a single mom, I was forced to jump on the unemployment bandwagon. I entered a period of flux and reevaluated my life. What did I want to be when I grew up?
I turned 50 years old that year, and my eldest child Elena turned sweet 16. These milestones, like so many others that year, were disrupted. Celebratory occasions and traditions were replaced with disappointment and disbelief. It wasn't even safe to blow out the candles on a cake and share it with people. My daughter couldn't get her driver's permit on her birthday because the DMV was closed. She couldn't even get her first job because everything else was closed. We had to come up with a new way of filling our lives and making ends meet in a Covid world.
My daughter and I put on our thinking caps and we came up with the idea of starting a business with our goats. You see, the longer we had goats, the more we became aware of their entertainment value. We realized that goats bring joy wherever they go! From frolicking babies to big, pushy, jealous adult goats, they all are extremely captivating to us. We can watch our goats for days. Most goat farmers will understand when I say that my place of purest relaxation is sitting on the pile of sweet, smelling hay, being snuggled by a herd of loving animals.
Plus, my daughter thought it would be great to bring goats to kids' birthday parties, while I envisioned taking goats along on one of my favorite activities: hiking. My kids came up with a business name that combined both services and Got Your Goat, LLC was born!
We did hit a stumbling block when the town asked us to cease and desist because it did not consider us an essential business for operating during the pandemic. We were saved when our story was featured in the Republican American newspaper. The final line of the article quoted me saying, "I'm sorry, I didn't realize HOPE was not essential." The town had a change of heart!
 By the time 2021 rolled around, and the business offices started opening again, we were able to properly set up our business with the town. In February 2021 we had our first hike. It took place on Valentine's Day with a mother-daughter team from Pelham, New York. At the conclusion of the hike, which went very well, I asked their help in marketing our business. The mother was in marketing, and she and her daughter promised to help us out in lower Westchester where they were well-connected.
Over the next six months, we probably had 100 families from Pelham come to our little farm. As parents struggled to keep their kids engaged and entertained, they were on the hunt for outdoor activities. Families from all over occupied our weekend appointment spots, and our dance cards were full to brimming. We did birthday parties in garages, in snow storms and under heaters. We surfed this period of outdoor enthusiasm. It was the perfect time to start this business.
Today, the business is still doing well and growing. Now we often bring our goats to other people rather than them coming to our farm. Our weekends are now fully booked through December into January. We spend our weekdays at schools, senior homes, and special events like annual festivals. We also continue to hold some open farm days and public hikes and will continue to do them through the winter. When possible, we also stream our births on Facebook!
Our newest offering is the "Goatgram." Goatgrams involve 2 to 3 smaller goats who stay no more than an hour… think singing telegram without the annoying singing! A Goatgram is the perfect way to brighten up someone's day!
Got Your Goat is a year-round operation. We believe in keeping goats and people outside, celebrating and embracing nature. As the queen of this herd, nothing makes me happier than seeing the love and socialization that visitors give our goats--and the smiles that our goats give to everyone! We believe there are still many opportunities for goats to be added to any party, event, or gathering. Our next step? How do we franchise business so that anybody with goats can get them to pay for themselves. :)
Check out Facebook : Got-Your-Goat-Parties-and-Excursions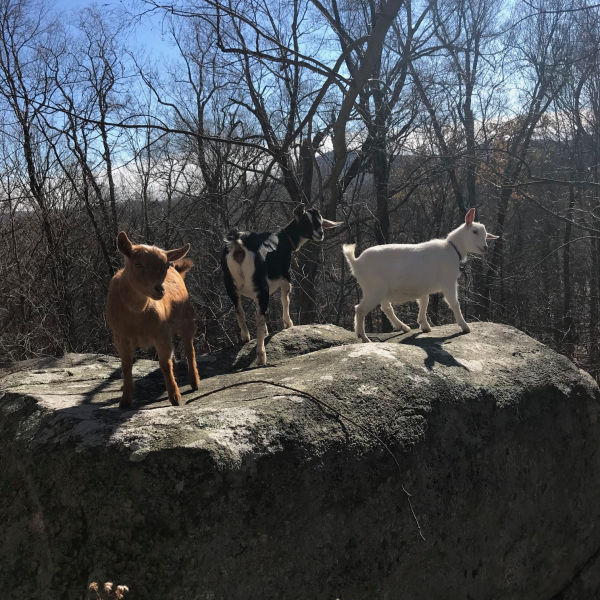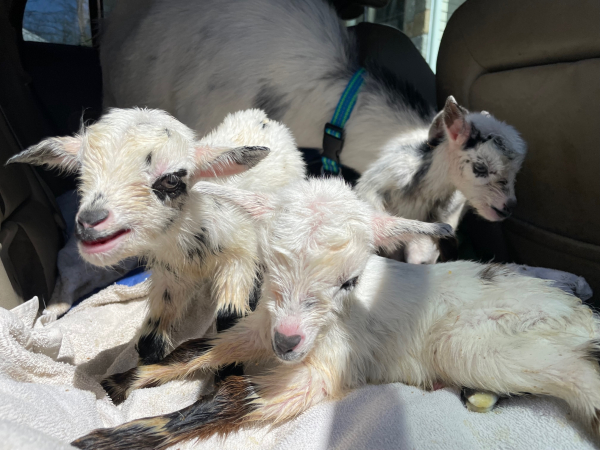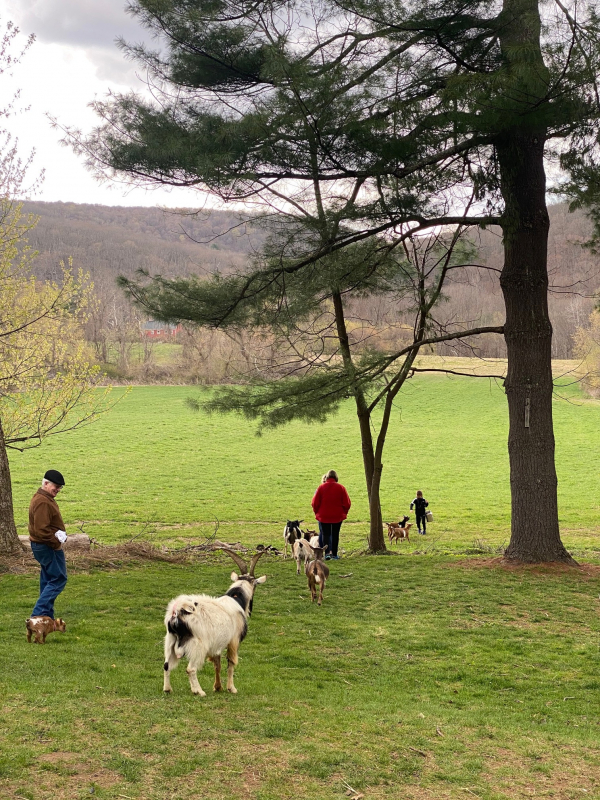 BACK TO BLOG