BLOG
February 22, 2023
Gel Blasters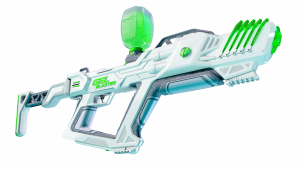 Gel Blaster Starfire blasts eco-friendly, glow in the dark water-based Gellets which disintegrate on impact, leaving only a glowing trace behind. The water-based compound ensures a mess-free experience that will make all parents happy.
No mess, non-toxic and eco-friendly
Gets kids off of screens. It's like video games in real life!
The cost of ammo allows you to throw it at full speed with no regard for the price. Because they ship them dehydrated, a pack of 10,000 Gellets only costs $5!
Active, wholesome, family fun
 
Gel Blasters
Price: Starting at $68
Website: GelBlaster.com
Affiliate Opp: Walmart, Target, Amazon, Bass Pro, Shareasale and Skimlinks.
BACK TO BLOG