BLOG
September 8, 2022
CT Kids and Family Car Seat Safety Tips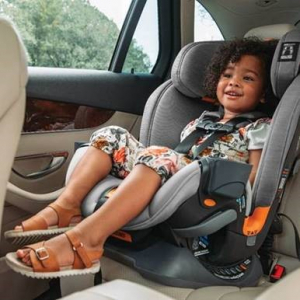 A recent survey from trusted car seat brand, Chicco, found that nine in ten parents (89%) have family road trips planned in 2022, meaning increased car time for baby. With that in mind, car seat safety and proper use has never been more important.
Some tips!
Comfort and safety go hand-in-hand: A recent Chicco survey found that nearly all (99%) parents cited child comfort as important to car seat safety, and they are correct. With a previous Chicco study finding that 42% of children spend 4+ hours in the car each week, not only does child comfort make for a smoother car ride, but it also helps to keep children seated in the correct position in their car seat. Chicco continues to innovate to provide options that fit family's needs with fabric including ClearTex and Adapt technology. To find what car seat is best for your child, check out resources like this "How To Choose A Car Seat" guide.
Seek resources when installing a car seat: During the pandemic, Chicco found that 75% of parents had to install their child's car seat by themselves, without the help of a professional, while 49% relied upon information found online. Proper car seat use is critical to child safety and parents can look to resources like the QR code found on the OneFit ClearTex to instantly access videos on how to securely and properly install a car seat.
·Look for these elements when researching a car seat: Choosing a car seat can be a big responsibility and Chicco found that car seats (49%) topped the list with parents spending the most time researching among baby products. While many may not know where to start when it comes to car seats, the top three features parents should look out for are ease of install, child comfort, and child fit.
BACK TO BLOG