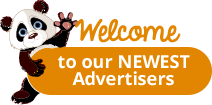 Welcome to Connecticut Kids & Family!
Happy Holiday Season. 
The craziest yet happiest time of the year!   Look thru our December issue and our website for great ideas on Holiday Happenings!  As you are doing your holiday shopping please think small business and a unique gift certificate for a family friendly place!  Gift cards are the gifts that keep giving, supporting the small business owner as well as a promise of future fun!

Check us out on Facebook
Have a wonderful Holiday!
Please be sure to tell our advertisers where you found them - they really do like to know!
Kathy Barnett

Publisher

FEATURED EVENTS
I LOVE Connecticut Kids & Family! I carry it around in my purse all month long. And if I misplace my copy, I just hop on the website and it's all right there. I really rely on this thing!

Andrea F. – Wallingford