Business Directory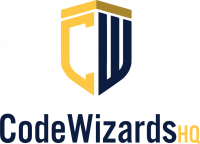 CodeWizardsHQ Coding Classes and Camps
Live Online Classes! 5+ Years Online Teaching Experience
,
1-800-213-2417
Visit Website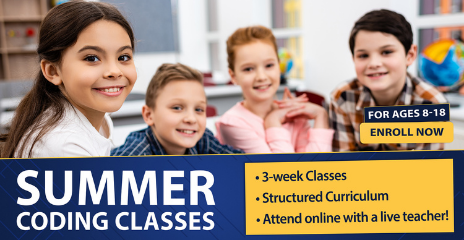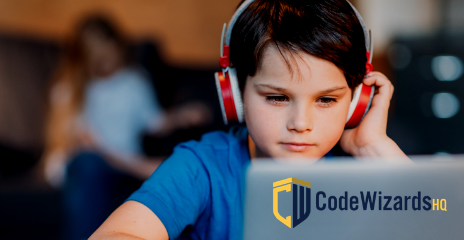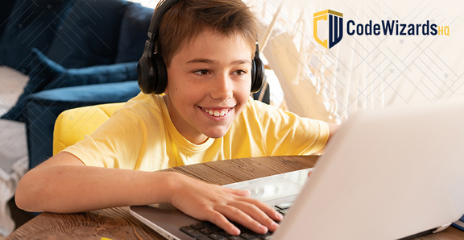 CodeWizardsHQ Coding Classes and Camps
Code your way to a fun and exciting summer with CodeWizardsHQ. With over 5 years of online teaching experience, they offer the most fun and effective live, online coding classes for ages 8-18. 

Kids and teens attend class virtually and build games, websites, and apps with the help of a live teacher. 

Unlike other coding classes, CodeWizardsHQ has a structured and progressive coding curriculum that gives students continued achievements to strive for and reinforces their coding skills. Each course builds on the last and gives context into the next to give students a 360 view of what they are learning and how it fits into the world of coding around it. 

Experienced teachers from the tech industry teach programming languages, libraries, and frameworks such as Scratch, HTML/CSS, JavaScript, Python, Java, jQuery, Aframe.js, and Flask. CodeWizardsHQ has the most comprehensive program for your student's success! 

Beyond the classroom, you'll also receive these benefits at no additional cost:

Video Recordings of Every Class
Downloadable Slides for Every Class
Complimentary 1×1 Office Hours
Weekly Progress Report & Alerts
Daily Homework Help
Individual Course Certification
Direct Messaging with Teachers
Supportive Online Student Community
24/7 Access to Proprietary Coding Platform
Path to Real-World Internship
 
During summer, your child can complete a full course in only 3 weeks. Students will make new friends and learn a skill that will benefit them in the classroom and beyond. They'll receive a great learning experience and beyond the classroom support while having fun doing it.
CodeWizardsHQ Summer Classes Schedule
Summer camp classes are available for:

Elementary School - Grades 3-5
Middle School - Grades 6-8
High School - Grades 9-12
CodeWizardsHQ offers three summer class series:
June Term – June 7 – 24, 2021 
July Term – July 5 – 22, 2021
August Term – August 2 – 19, 2021
Students will meet for 1-hour per day on Monday – Thursday over 3 weeks and get a certificate of completion for each course that they pass.

Classes are beginner-friendly and no coding experience is required. Please see the recommended class sequence and available class times for your child's grade.  We also offer advanced placement testing for students who have done some coding in the past.

We are offering an early bird discount for $399 (regularly $447) for a limited time until May 1st!  

Enrollment for 2021 is open now! More details here: codewizardshq.com/summer.  Enroll at codewizardshq.com/summer-enroll/

For more information visit our summer program page or email us at school@codewizardshq.com.
Categories:
Computers and Technology, Educational & Enrichment Programs, Science, Summer Camps, Tutoring, Virtual Camp, Virtual Camp